OBJECTIVE
Create awareness of the BBT Identity Protection Program (IDP) to increase new and existing IDP projections customers and test the different benefits and features of IDP to see which appeals to prospects.
AUDIENCE
New customers: Create awareness and interest into the BB&T IDP to prospects currently seeking identity protection services
Existing customers: Promote the service to existing BB&T customers who may be in need of identity protection services
THE WORK
MethodGroupe ran a Paid Search and Display campaign, ads ran targeting BB&T footprint. We generated awareness and interest in the BB&T Identity Protection Product, while ensuring that we protected the BB&T brand and IDP product on search keywords. We also promoted the product to existing BB&T customers as a great add-on product and retargeted to prospects showing interest.
– DIGITAL –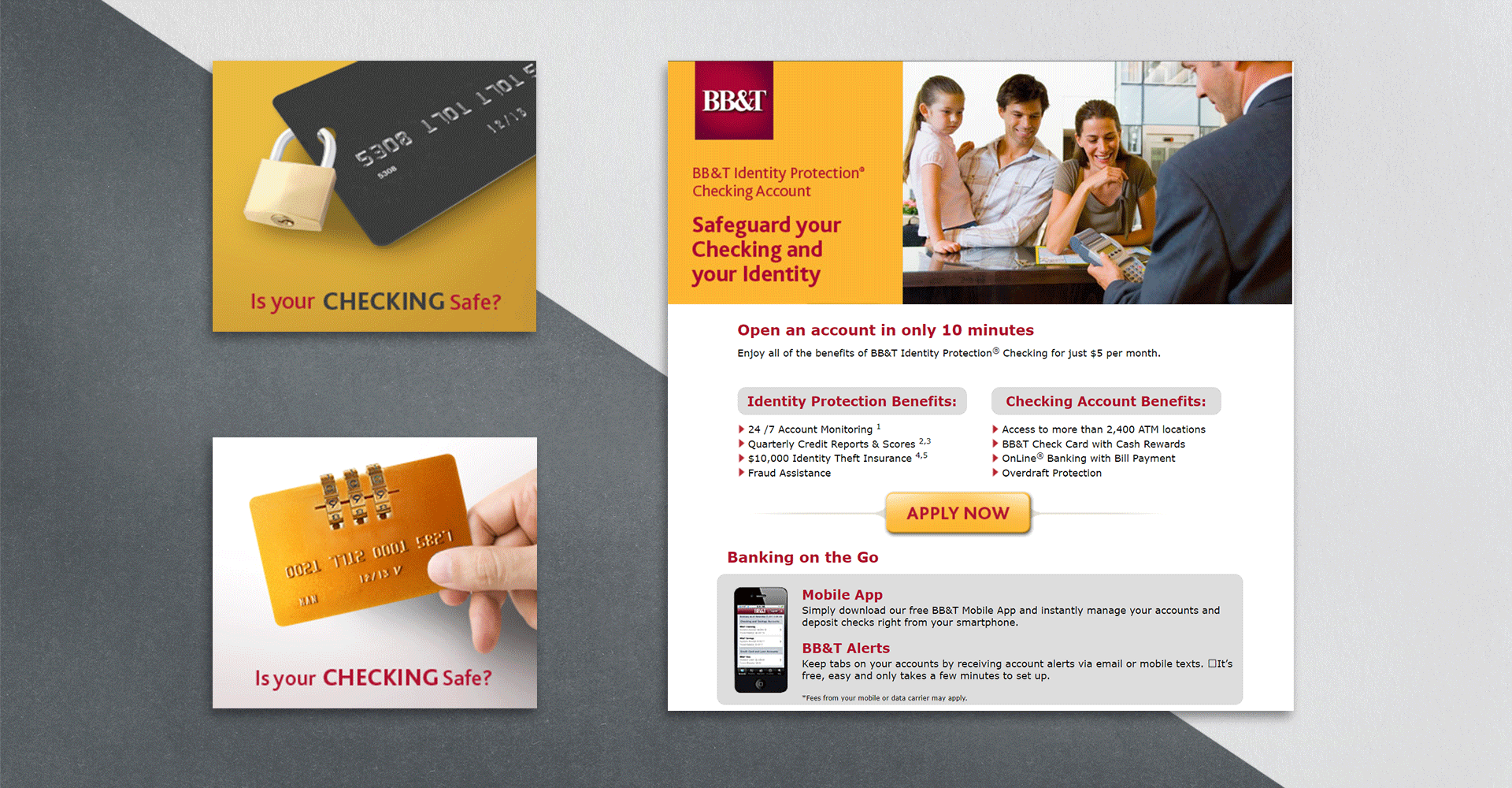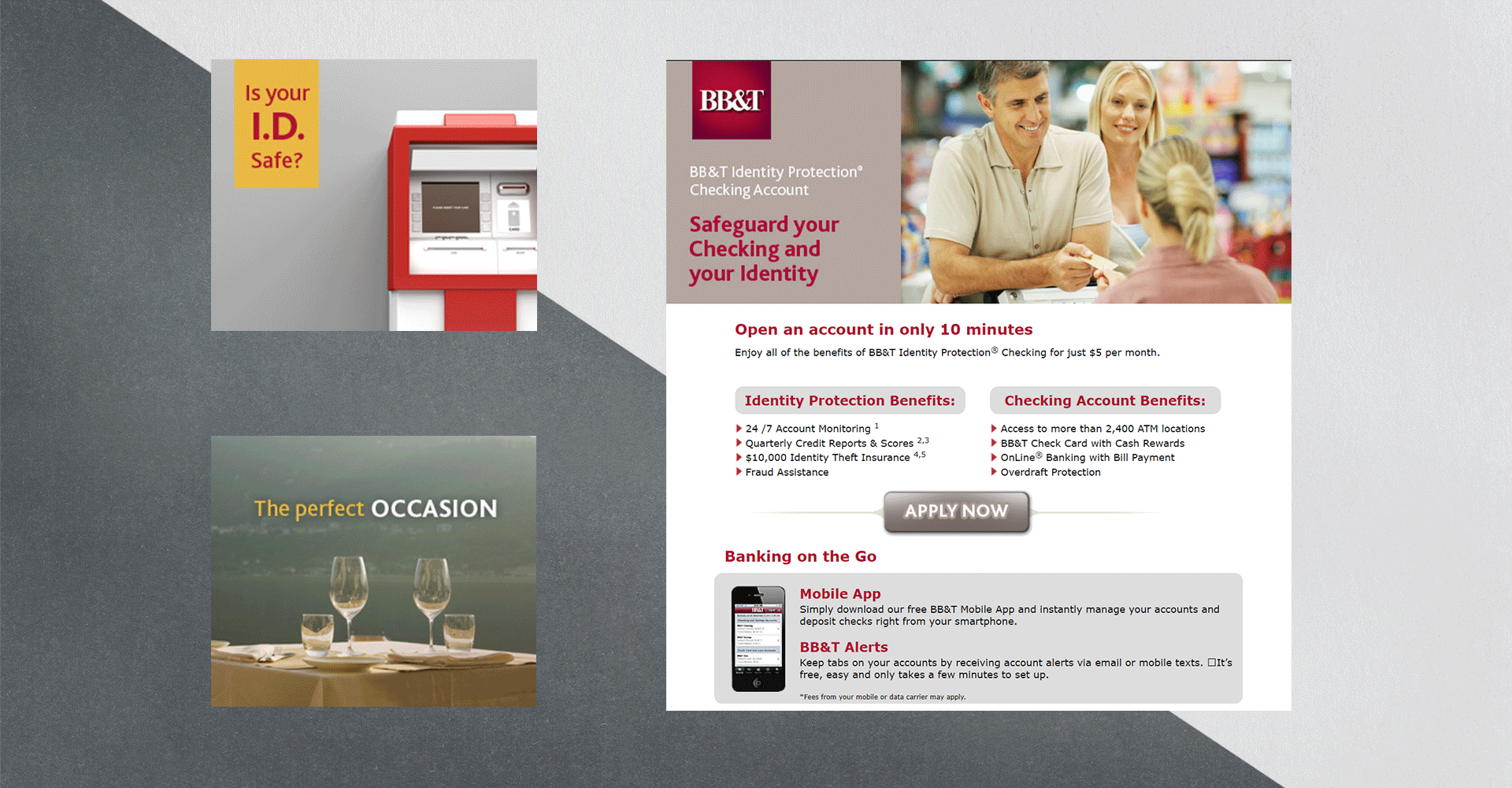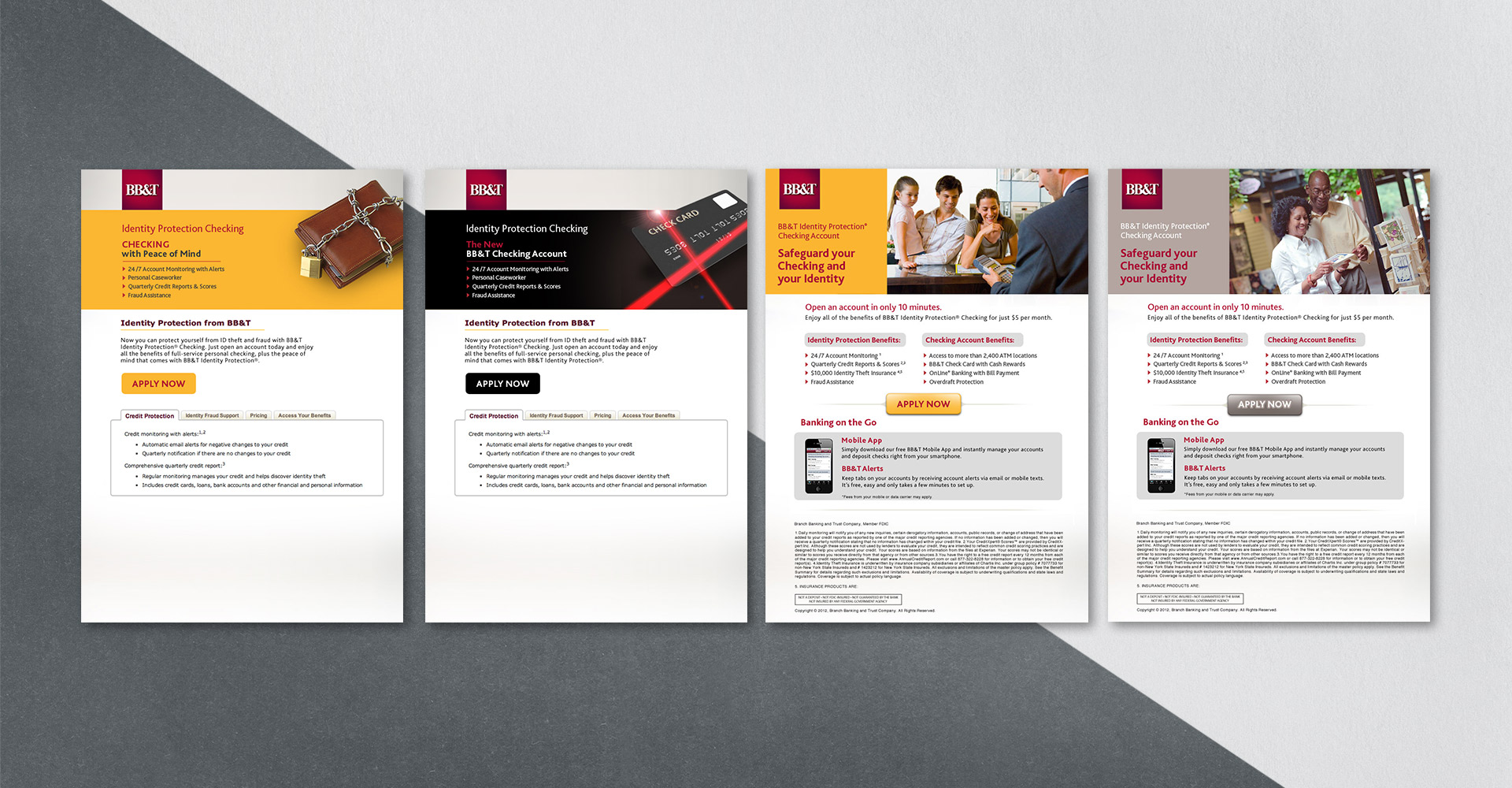 MORE LIKE THIS