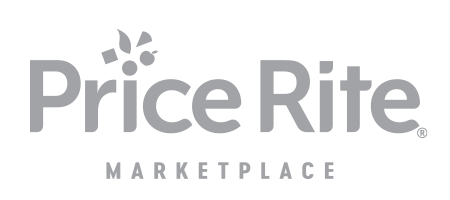 MethodGroupe has managed all digital campaigns for PriceRite for the last 7 years for General and Hispanic Markets – including media strategy and purchasing, creative production, trafficking and social strategy. We conducted all initial social integration testing and have significantly improved efficiencies over time. We also provide full media reporting and analytics following the completion of our campaigns.
PriceRite Hispanic Case Study
OBJECTIVE
Expand Price Rite's reach and engagement in areas with a high percentage of Hispanic's for branding relaunch
AUDIENCE
Hispanic A18+; in Price Rite Footprint, Fans and Lookalikes of Price Rite Social Pages layered with relevant interests
CHALLENGE
Build awareness of Price Rite by promoting sale offers, PR locations and GO's to a Bilingual Hispanic audience
THE WORK
MethodGroupe targeted zips with dense Hispanic population by geo-fencing 3-5 miles around Price Rite locations. We used a platform mix of variety mediums; Social, Display (Mobile/Desktop) & Streaming – and built Custom Audiences based on users who liked the individual Price Rite Social Pages, leveraging Bilingual Copy and Creative to effectively communicate with Spanish-dominant audiences.
We reached over 3.1M eyeballs across social media outlets while recording a 5.64% CTR on Twitter and 0.51% CTR on Facebook. Social Ads with English-language Copy performed better in terms of CTR than Spanish-language copy. Springfield-Holyoke, MA achieved the most effective CTR on Twitter (10.37%). Hispanic users responded better to standard banner sizes compared to General Market (0.47% vs. 0.40%) – a learning we can carry into the future planning for Hispanic campaigns. Additionally, Hispanic users had a stronger response to streaming ads that had a companion banner compared to General Market (0.18% vs. 0.14%).
– DISPLAY & SOCIAL –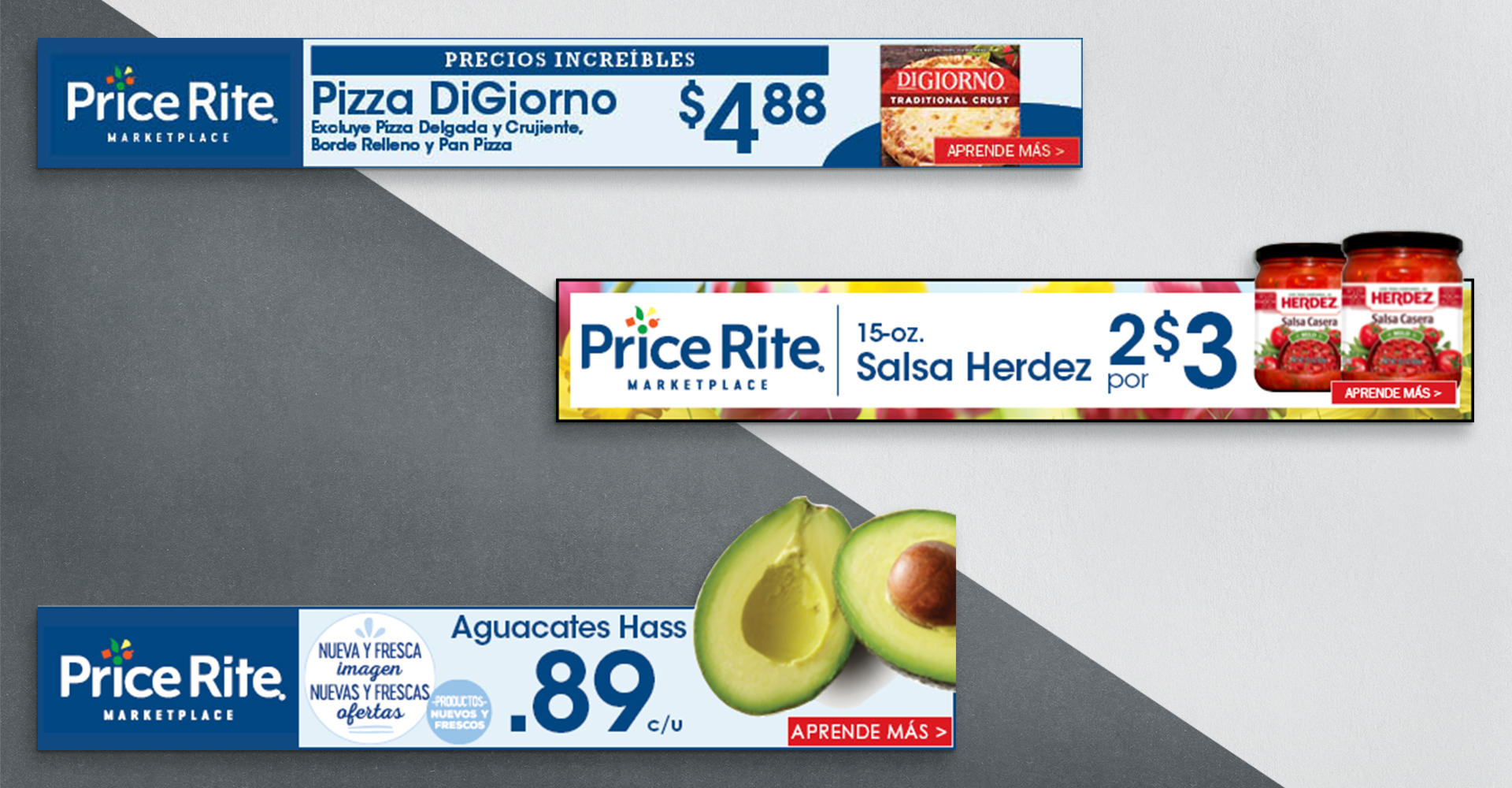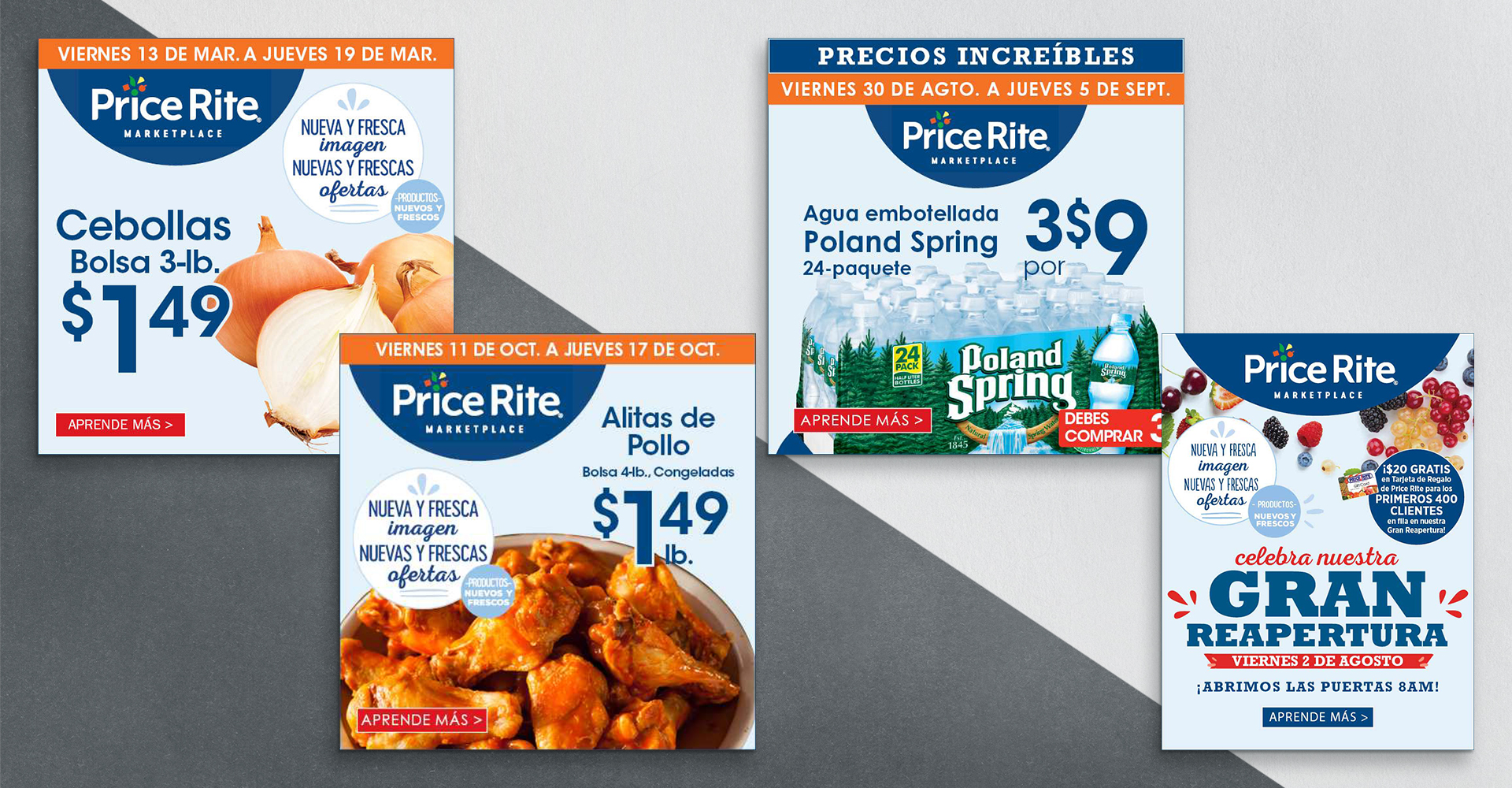 MORE LIKE THIS
Back to all Clients