H.I.G. Site Management & Press
OBJECTIVE
Update overall look and feel to be more current and create a database solution to effectively make updates and communicate H.I.G. Capital's announcements, and later adapting site to be mobile responsive
AUDIENCE
Global Market, B2B
CHALLENGE
Client required ability to preview changes before they are made to the site, in a secure, online environment calling for the creation of a separate "staging" site
THE WORK
MethodGroupe created, through concept, a customized database solution with over 30 sites, in 6 languages under the umbrella brand of H.I.G. Capital, a middle-market private equity firm. We are currently managing, hosting and performing daily updates to all content as we have for the past 9 years – this includes edits to and additions of press releases, employees, portfolio companies and more (and any creative production required for assets).

All of the sites are on a dedicated server and have 24-hour monitoring. The site was created with SEO best practices to achieve optimal search results for the brand and sub brands.

We also develop H.I.G.'s press and event invitation e-mail blasts.
– SITE & EMAIL –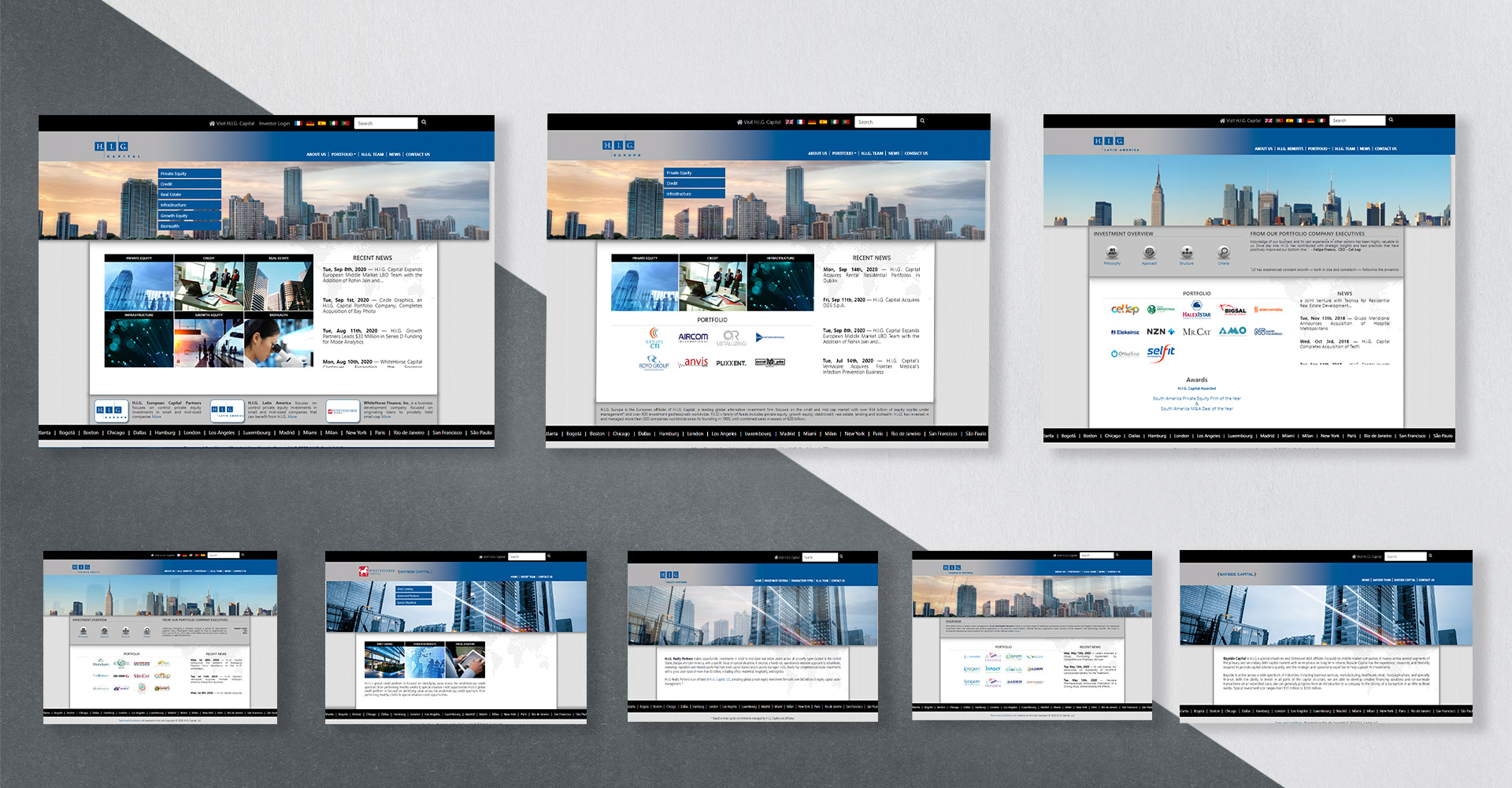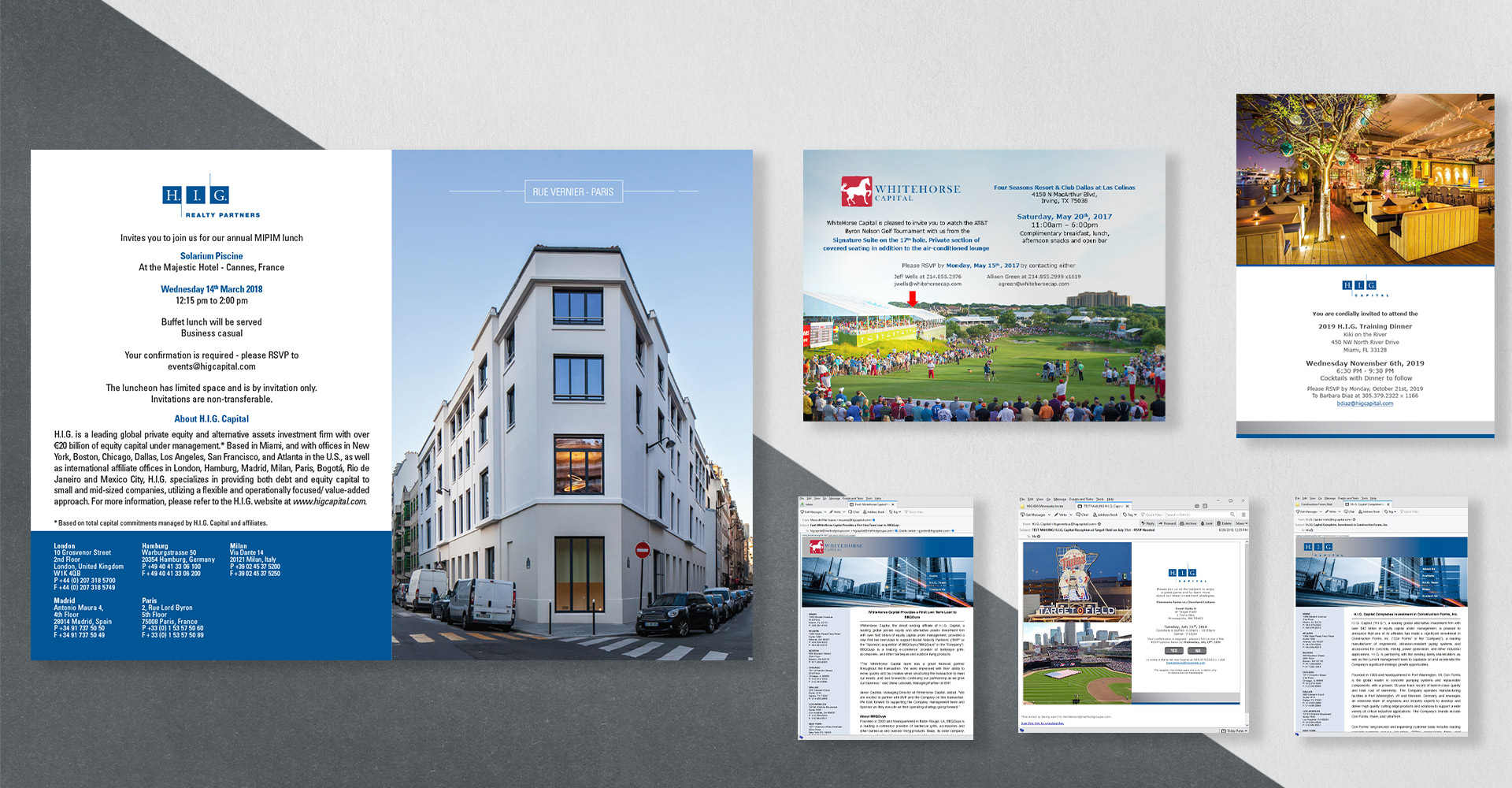 – MORE LIKE THIS –