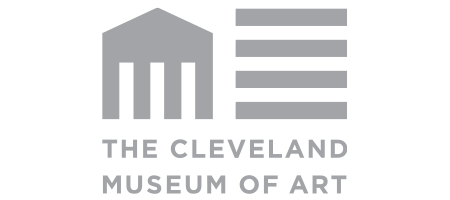 MethodGroupe worked with The Cleveland Museum of Art to increase digital presence and create a better digital experience for users, to in turn increase museum membership. By adapting The CMA's digital media strategy and adjusting goals, we were able to meet our true objective of driving membership.
The Cleveland Museum of Art Case Study
OBJECTIVE
Drive awareness of various events and exhibits at Cleveland Museum of Art and increase membership
AUDIENCE
Adults 35+ with a Mom Micro-segment for kid events
CHALLENGE
Increase membership to a museum that has free entry (without a direct creative message driving new membership), with added challenge of not being able to optimize towards actual online sales due to the inability of a third party vendor to place conversion tags
THE WORK
MethodGroupe took on The Cleveland Museum of Art's digital campaign. We moved campaign measurement away from impressions and Click-through rate towards engagement across the entire site, to optimize towards users who are interested in the event page and retargeting. We worked at setting up tags across the entire site to track results from the campaign and optimize to the best placement, creative and page. We also used third-party data segments to reach a variety of users travelling to Cleveland, interested in Museums, Galleries and a highly targeted Performance Monitoring Plan (PMP) through specific microsegments reaching females through BlogHer (the leading blogger network reaching women).
Time spent on the CMA site by media users increased by 250% after adjusting campaign goals towards engagement as a result of driving more qualified users to the page. A quarter of the users showed purchase intent through their on-site actions by visiting specific sale pages that drove users towards the external Checkout site (i.e. admission, current events, etc.). Media impacted membership by generating an 8% new qualified interest group.
In addition to digital strategy and analytics, we also assisted in the creation of rich media mobile and social impact units.
– DIGITAL –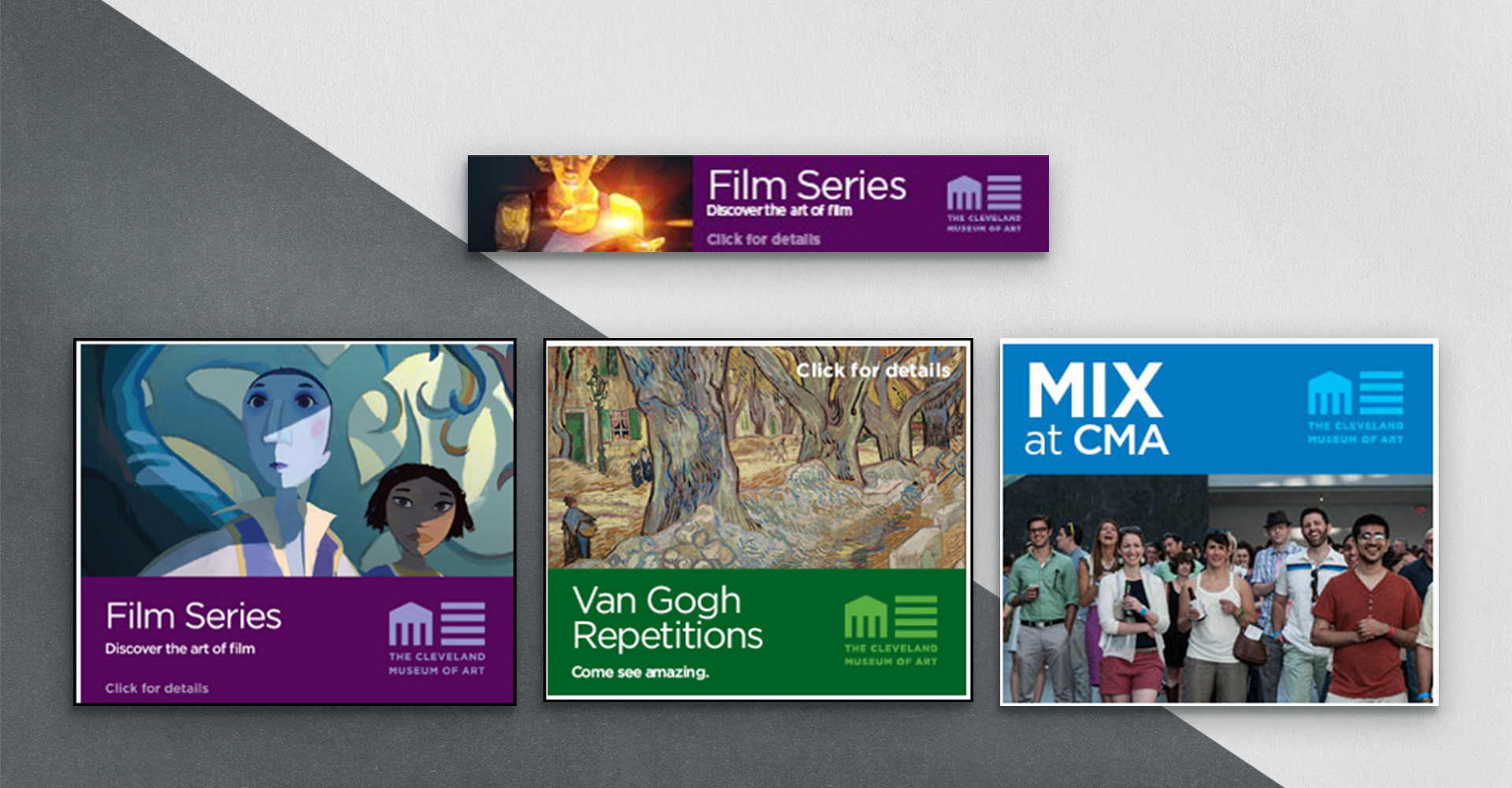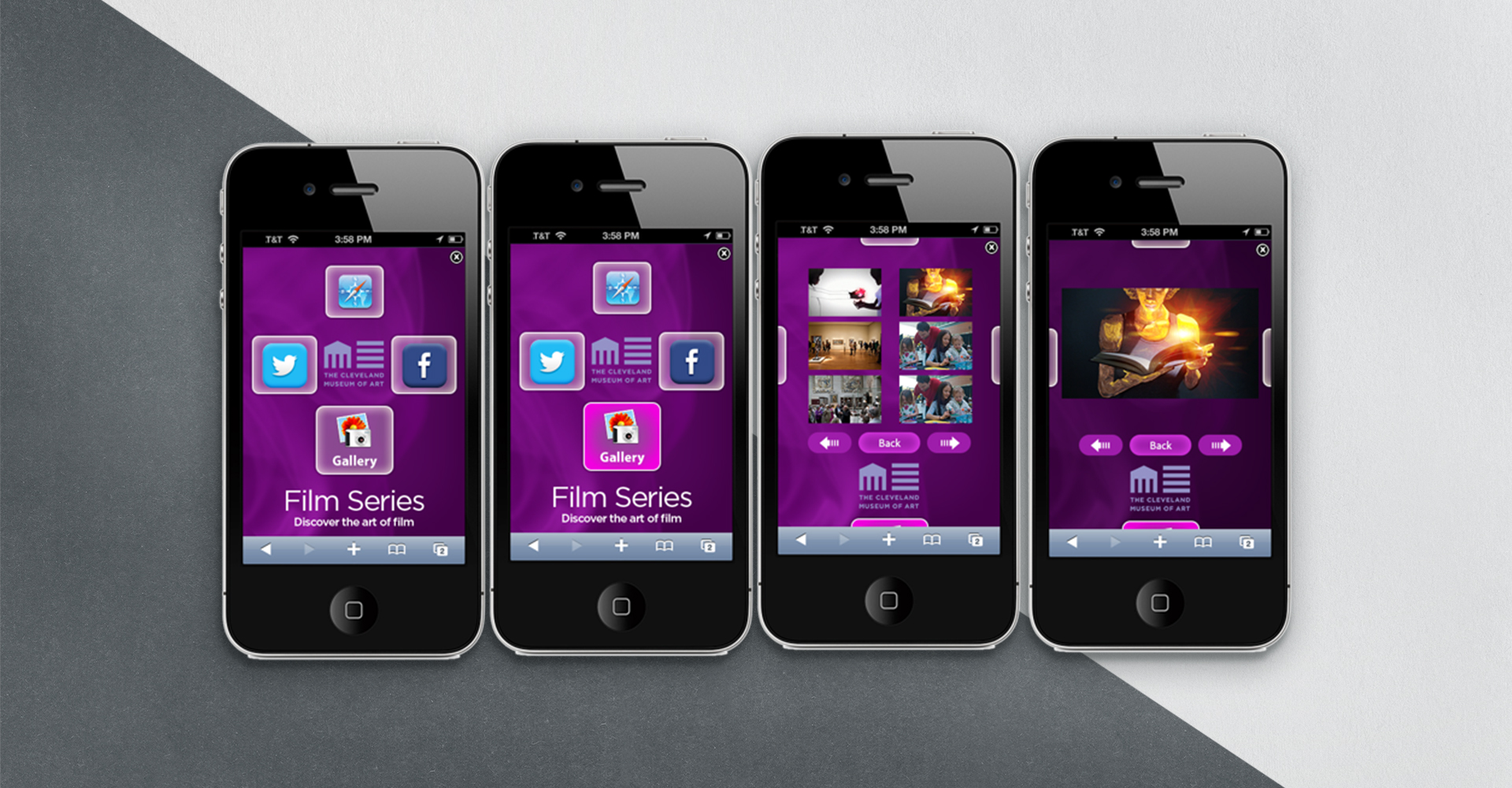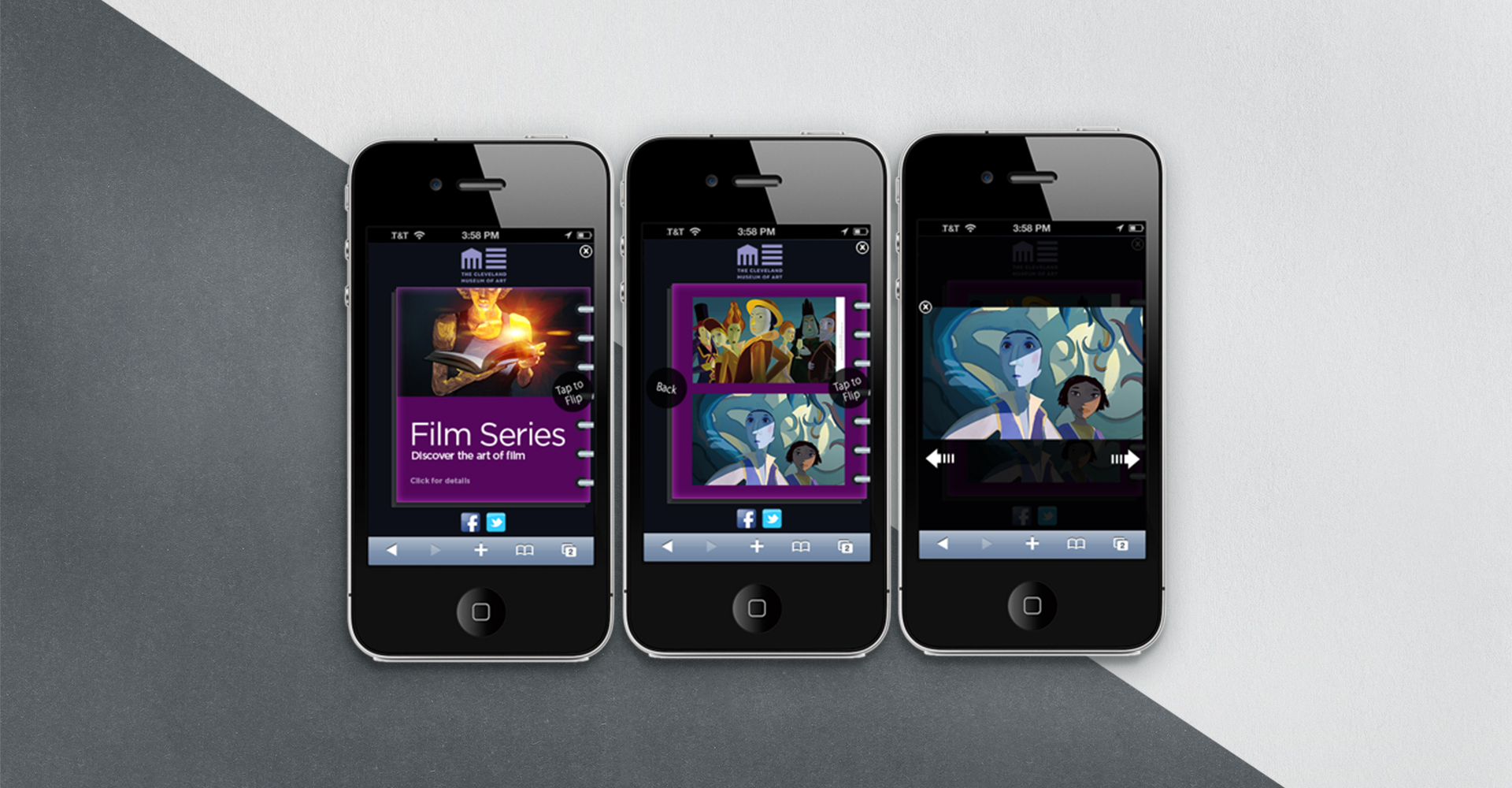 MORE LIKE THIS
Back to all Clients