MethodGroupe worked with Publix to increase their Hispanic digital awareness – specifically on the Publix Bakery Quince campaign. Our strategy to utilize niche channels to target Quinceañeras ensured high target traffic and increased overall awareness of Publix Bakery products among Hispanic audiences.
OBJECTIVE
Increase digital awareness of Publix Bakery products – specifically their "Quince" promotion, among Hispanic consumers
AUDIENCE
Hispanic Market; mothers (W30-54) with kids 12-17 and quinceañeras themselves (girls 13-15 actively planning their own day)
CHALLENGE
Locating the niche sites/channels that target Quinceañeras to ensure high target traffic
THE WORK
We built an interactive rich media application to showcase Publix's Quince promotion. This included branded content & an easy to use online cake builder that linked to the store allowing for custom orders & easy pick up. We selected channels with high Quinceañera target traffic & employed one ad size with high visibility. This was complemented with a Hispanic portal that utilized behavioral targeting.
– DIGITAL –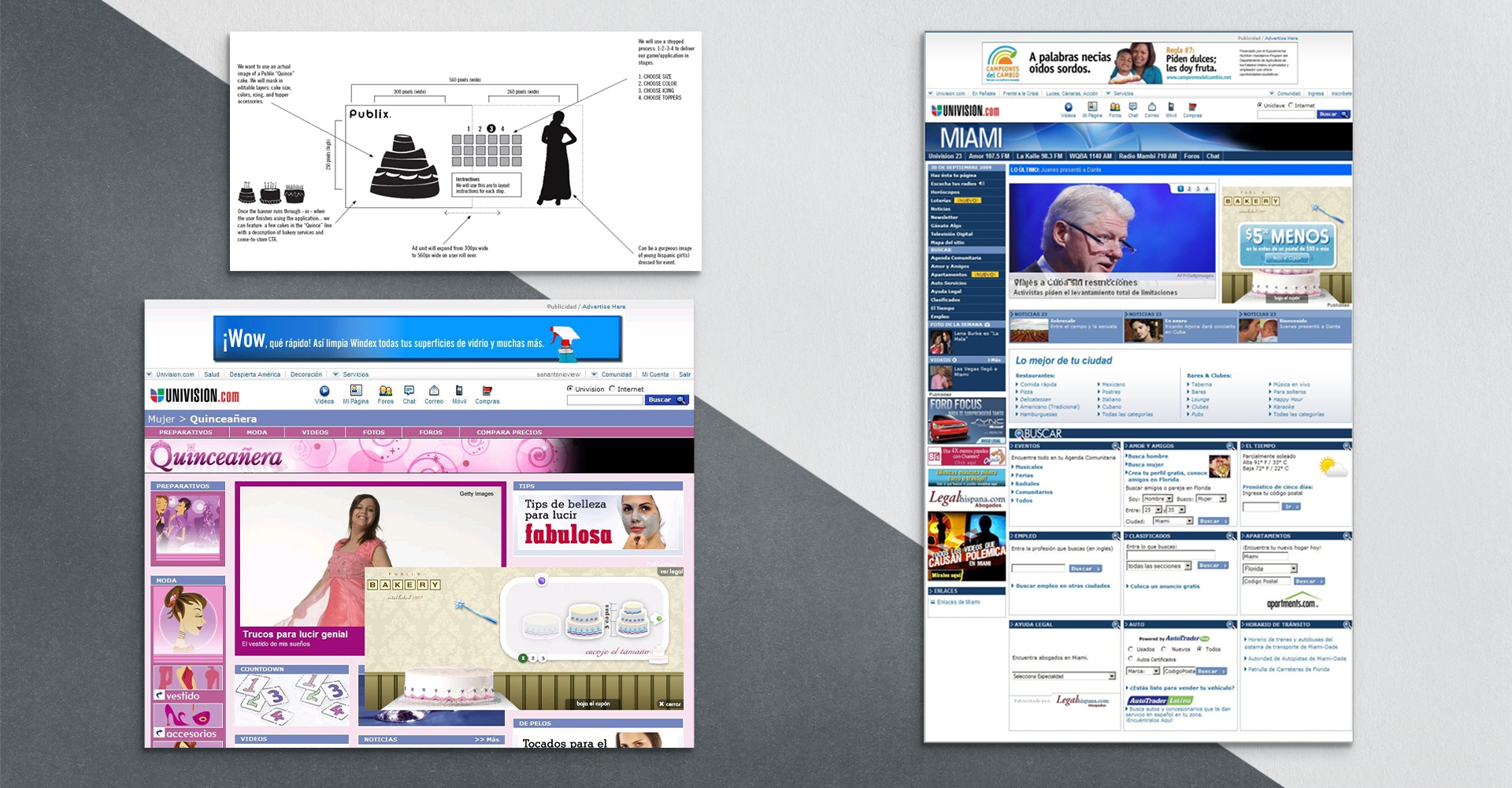 MORE LIKE THIS
Back to all Clients