MethodGroupe was tasked by Magefesa to develop an idea that would stimulate response and interest from retail suppliers. We developed a culturally-authentic and experiential idea that educated suppliers on the story and products of Magefesa in a unique and memorable way, while celebrating the rich history and culture of the brand.
OBJECTIVE
Stimulate interest for Magefesa cookware among retail buyers in the United States
AUDIENCE
Retail Buyers; Specifically, in Homeware/Cookware sectors
CHALLENGE
Expanding traditionally Spanish brand into the United States
THE WORK
MethodGroupe created a unique approach to gain interest from buyers by celebrating the rich history (60+ years) of the brand and traditions of the Spanish culture. Custom, authentic packaging was designed to carry a gift of olive oil from Spain, highlighting the unique and local flavors. These gifts were delivered to store or department managers along with an informational brochure that tells the story and the history of the brand.
– EXPERIENTIAL / B2B –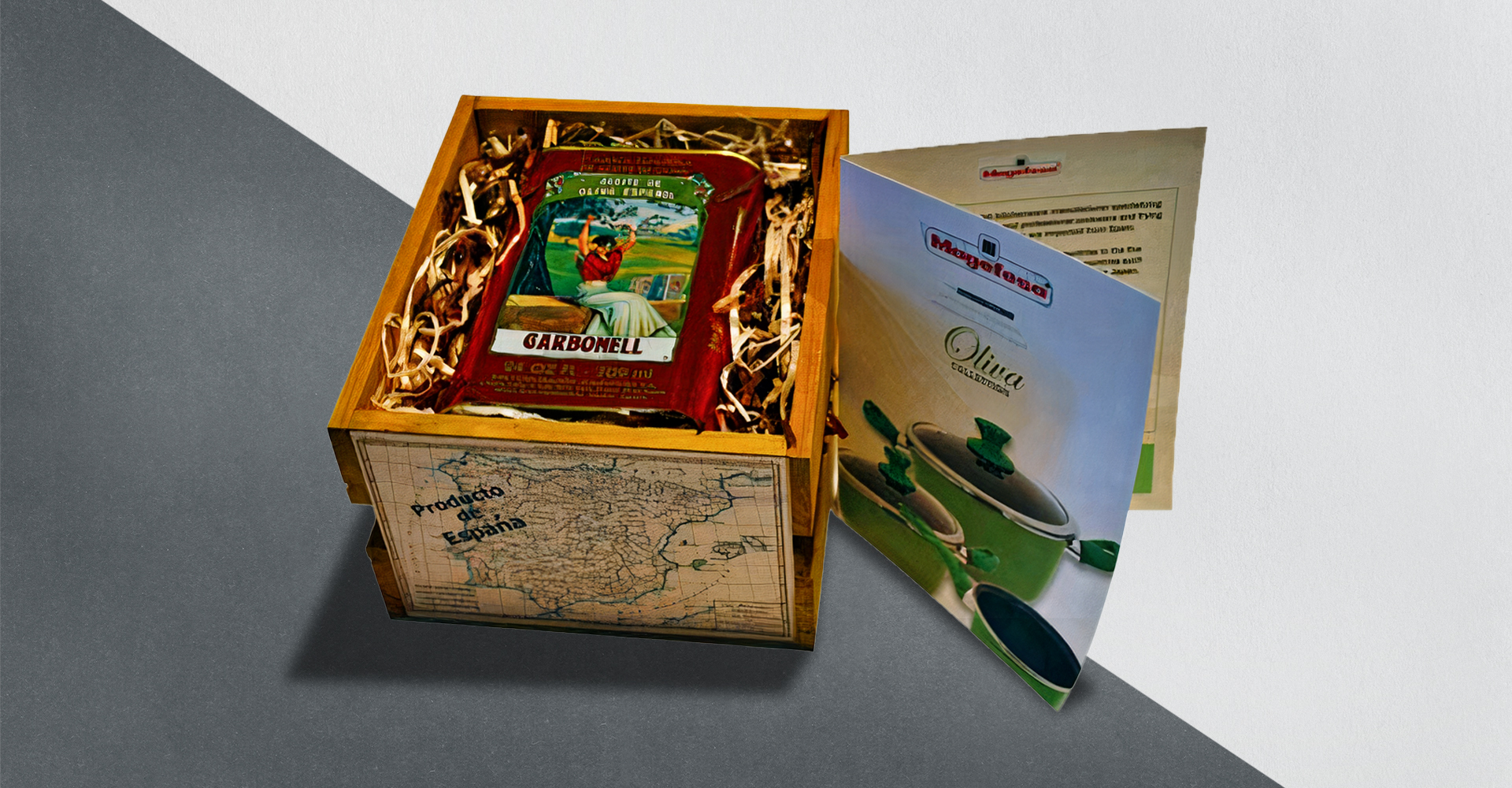 MORE LIKE THIS
Back to all Clients