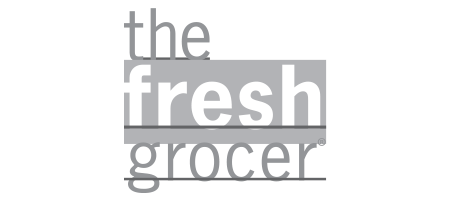 MethodGroupe has managed all digital campaigns for The Fresh Grocer for the last 7 years for General and Hispanic Markets – including media strategy and purchasing, creative production, trafficking and social strategy. We conducted all initial social integration testing and have significantly improved efficiencies over time. We also provide full media reporting and analytics following the completion of our campaigns.
The Fresh Grocer Hispanic Case Study
OBJECTIVE
Build awareness of The Fresh Grocer price and item offers with the Hispanic population
AUDIENCE
Hispanic A18+; Fans and Lookalikes of Fresh Grocer & Interests include Traditional Grocers or Food Stores, Online Shopping or Food Delivery Service
CHALLENGE
Increase brand awareness among local Hispanic audiences using link ads promoting weekly price and item offers
THE WORK
MethodGroupe ran a social and digital campaign with link ads featuring weekly price and item offers to drive traffic to the Fresh Grocer homepage. We built Custom Audiences based on users who liked individual Fresh Grocer Social Pages and utilized Mobile Geo-Fencing to target bilingual audiences within a 3-5 mile radius of Fresh Grocer zip codes. Other targeting tactics include Behavioral Targeting, such as targeting primary grocer shopper & Site Retargeting
Baby Boomers+ & Women generated the highest CTRs & ERs on Facebook. Twitter registered a 4.67% CTR to date, over four times as high as the overall CTR – 1.08%. Users responded best to the English creatives on Facebook and Twitter users responded slightly better in terms of CTR to the Spanish website cards (4.69% vs. 4.61% respectively). Among the different ads on Twitter, users responded best to both the English and Spanish "Commitment Quality Food". Users responded differently to the English ads on Facebook (Dietz & Watson, Baby Back Ribs) vs. the Spanish ads (Cherries, Chicken Wings) with the exception of the Crab Legs carousel creative which was the best performer.
– DIGITAL & SOCIAL –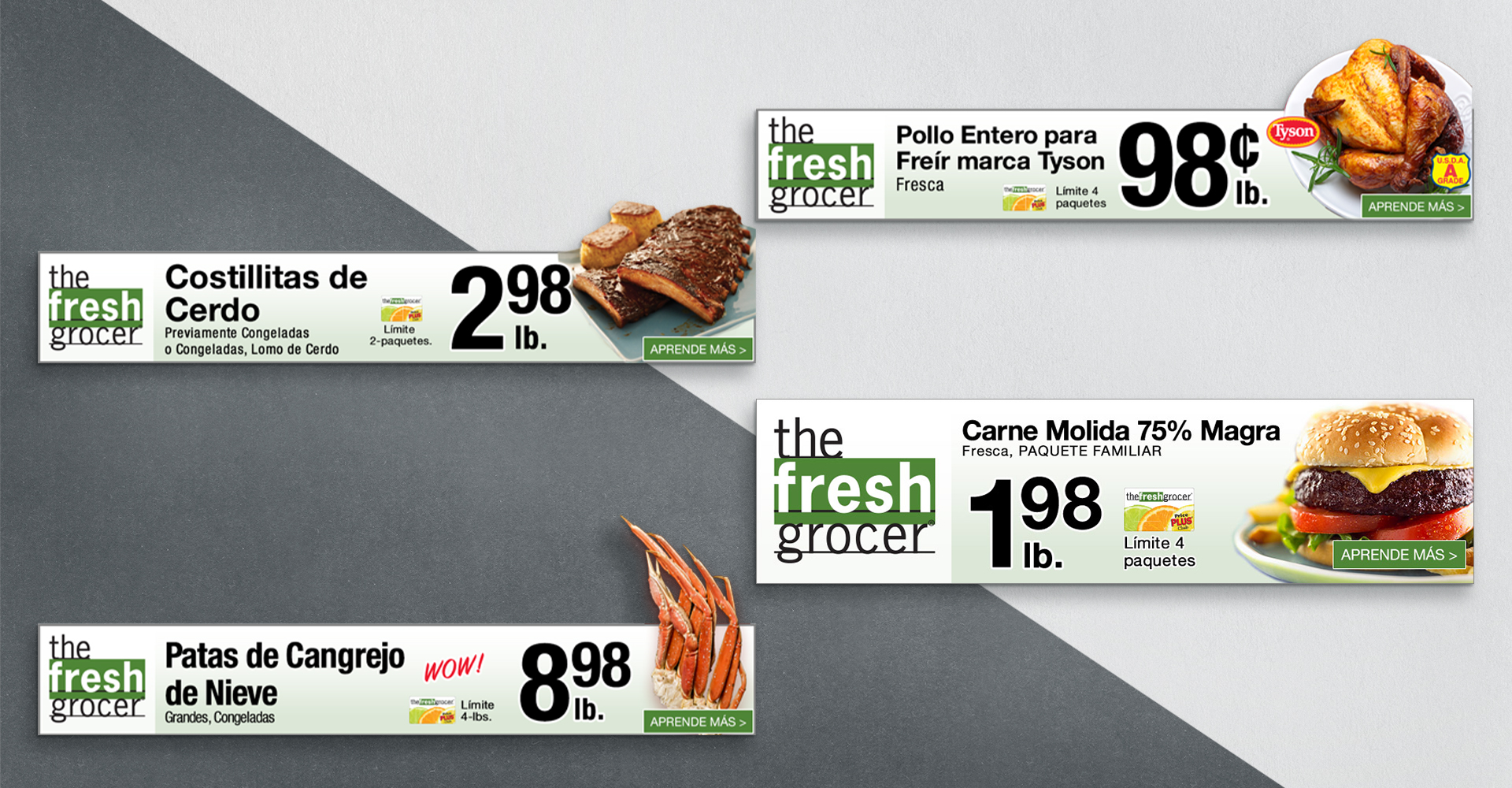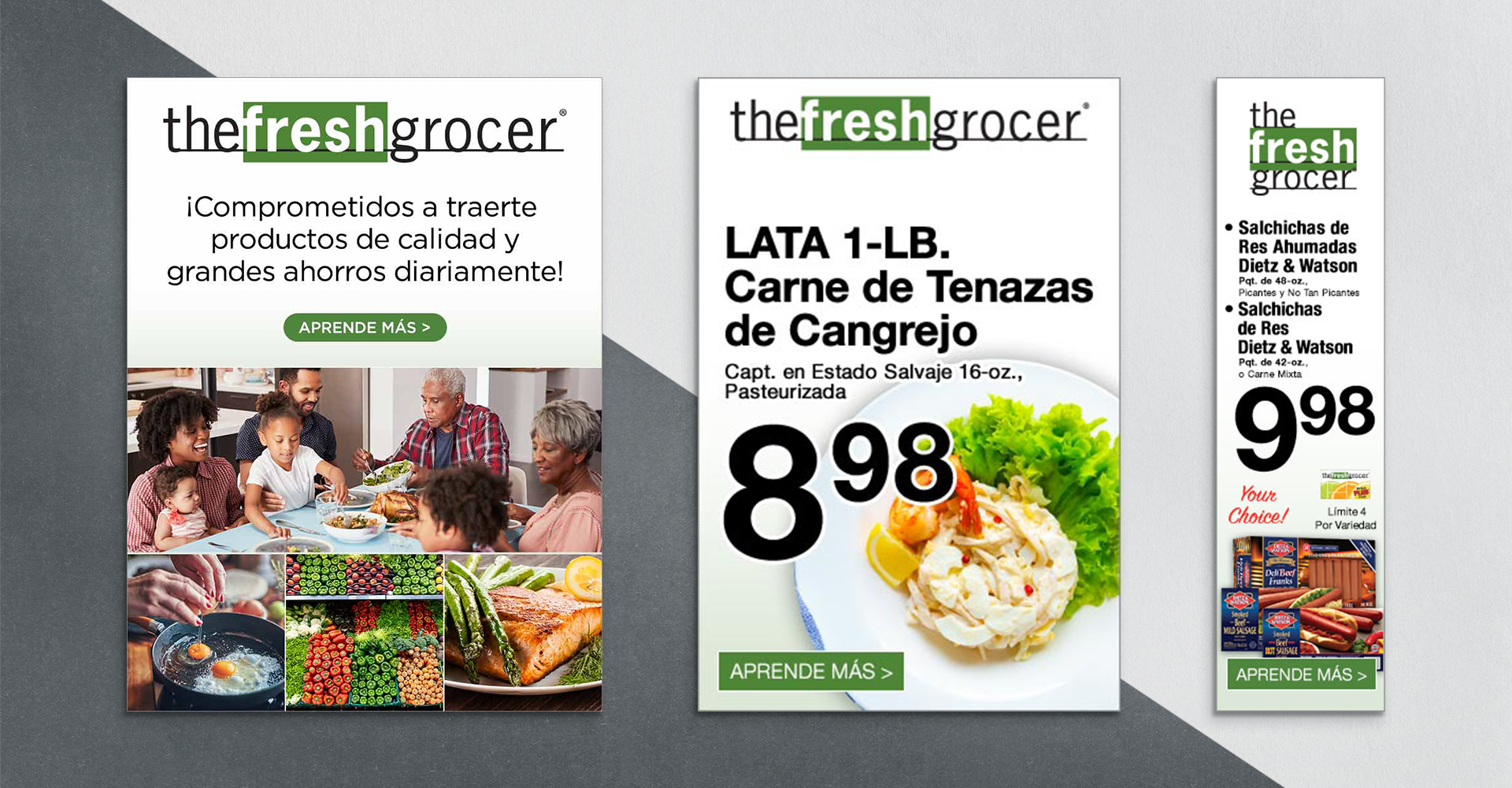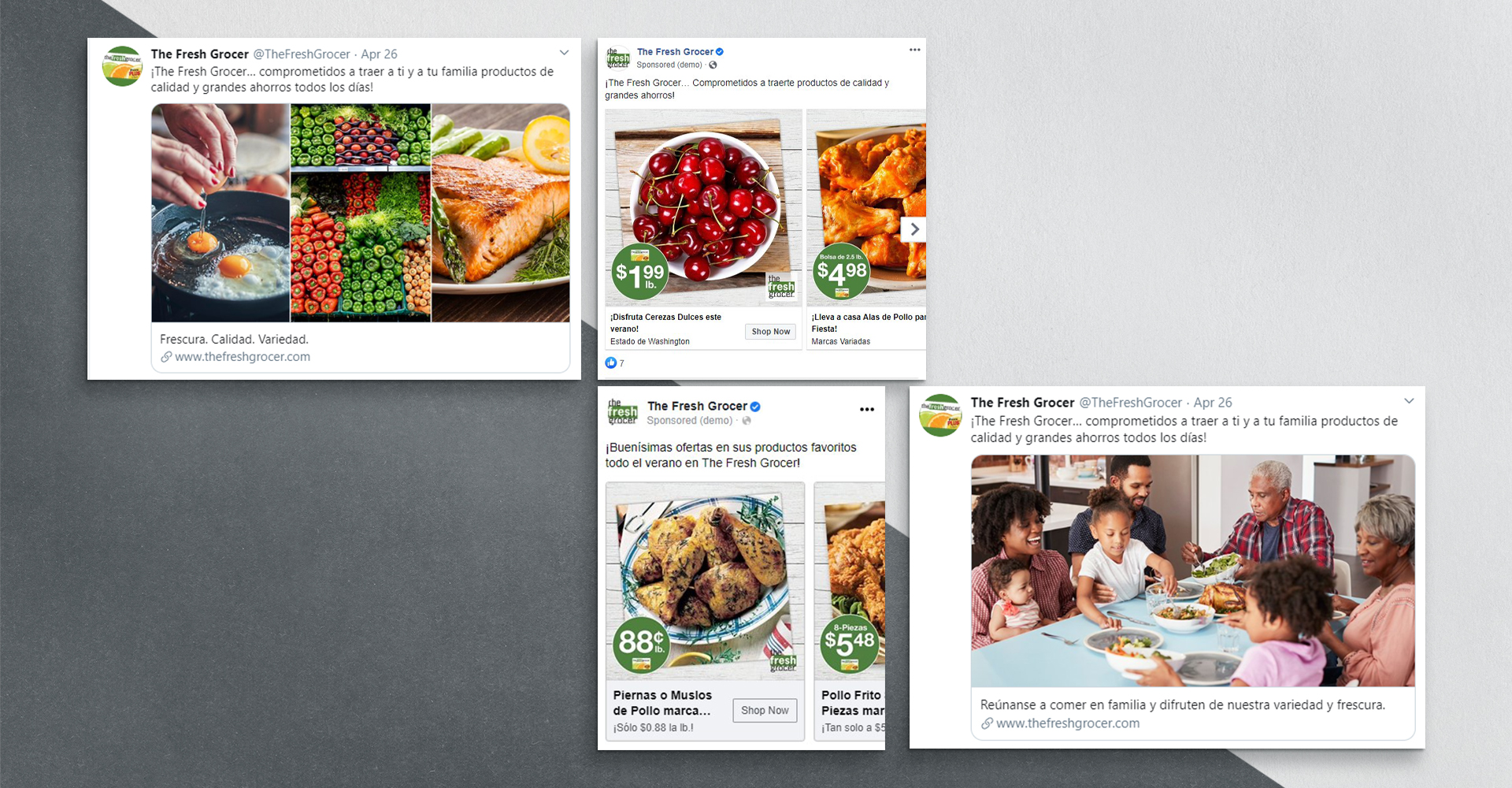 MORE LIKE THIS
Back to all Clients