MethodGroupe partnered with popular medical provider The LASIK Vision Institute to attain new referrals through the development of print referral brochures distributed in The LASIK Vision Institute locations to their current patients, also complimented by a search initiative.
Lasik Vision Institute Case Study
OBJECTIVE
Attain referrals by incentivizing with reward offers
AUDIENCE
General Market & Hispanic; Friends/family of current LASIK Vision Institute patients
CHALLENGE
Positioning the product/service as superior in quality while still at a better value than other competitors
THE WORK
MethodGroupe developed English and Spanish brochure creative, testing brochure performance in both languages, with goal of attaining referrals. Brochure creative featured reward offer that reinforced brand message of "better value." Inclusion of "limited time only" messaging encouraged consumers to act quickly. We also complimented this effort, and improved site performance on Google, with search/keyword optimizations targeting Hispanic consumers.
– PRINT –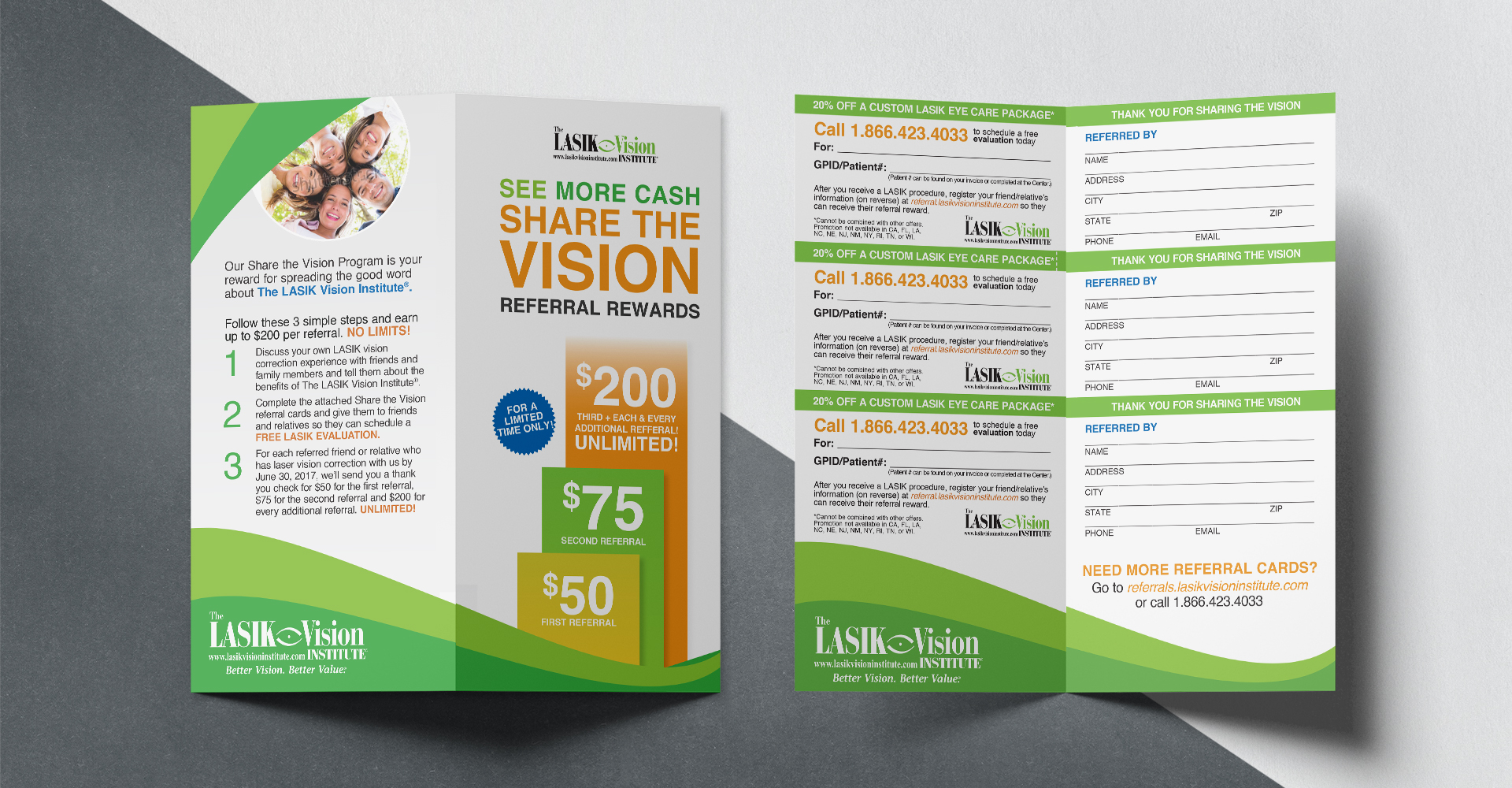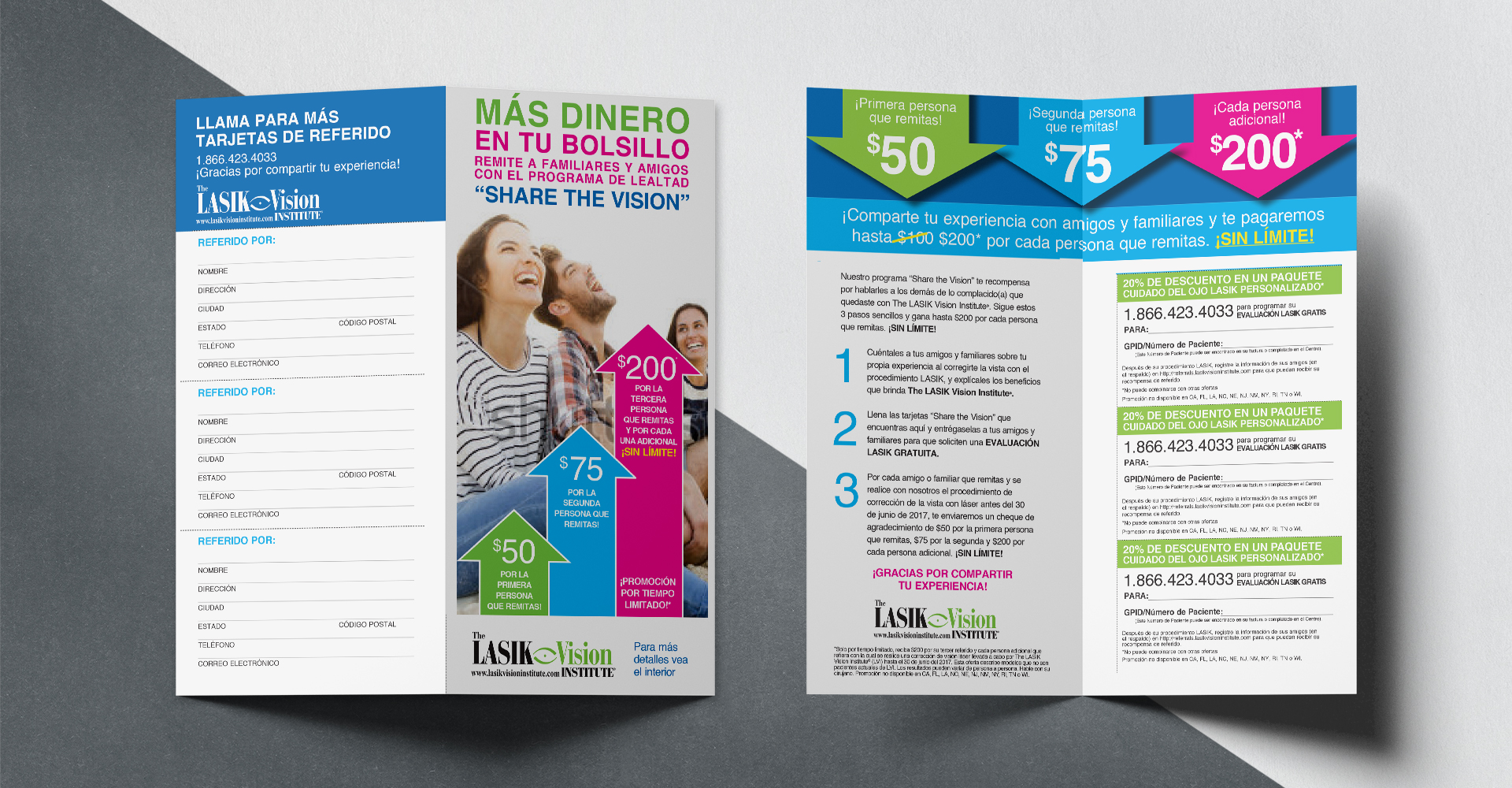 MORE LIKE THIS
Back to all Clients