OBJECTIVE
UHealth requested the development of the USource Intranet because they saw a need to shift organizational thinking and participation from a central voice to a more democratic, collaborative one where all employees, regardless of position, are connected to each other and the core mission of the organization.
It was essential to develop it within the context of the users. Meaning, there has been a shift to visual content over the past couple of years – the mantra of 'content is king' has become 'a picture is worth a thousand words'. We were tasked to create a tool that is not only useful, but engaging in a way that seamlessly connects the users' real world with their work world.
AUDIENCE
UHealth Employees
THE WORK
MethodGroupe developed an Intranet Wireframe.
– LIVE –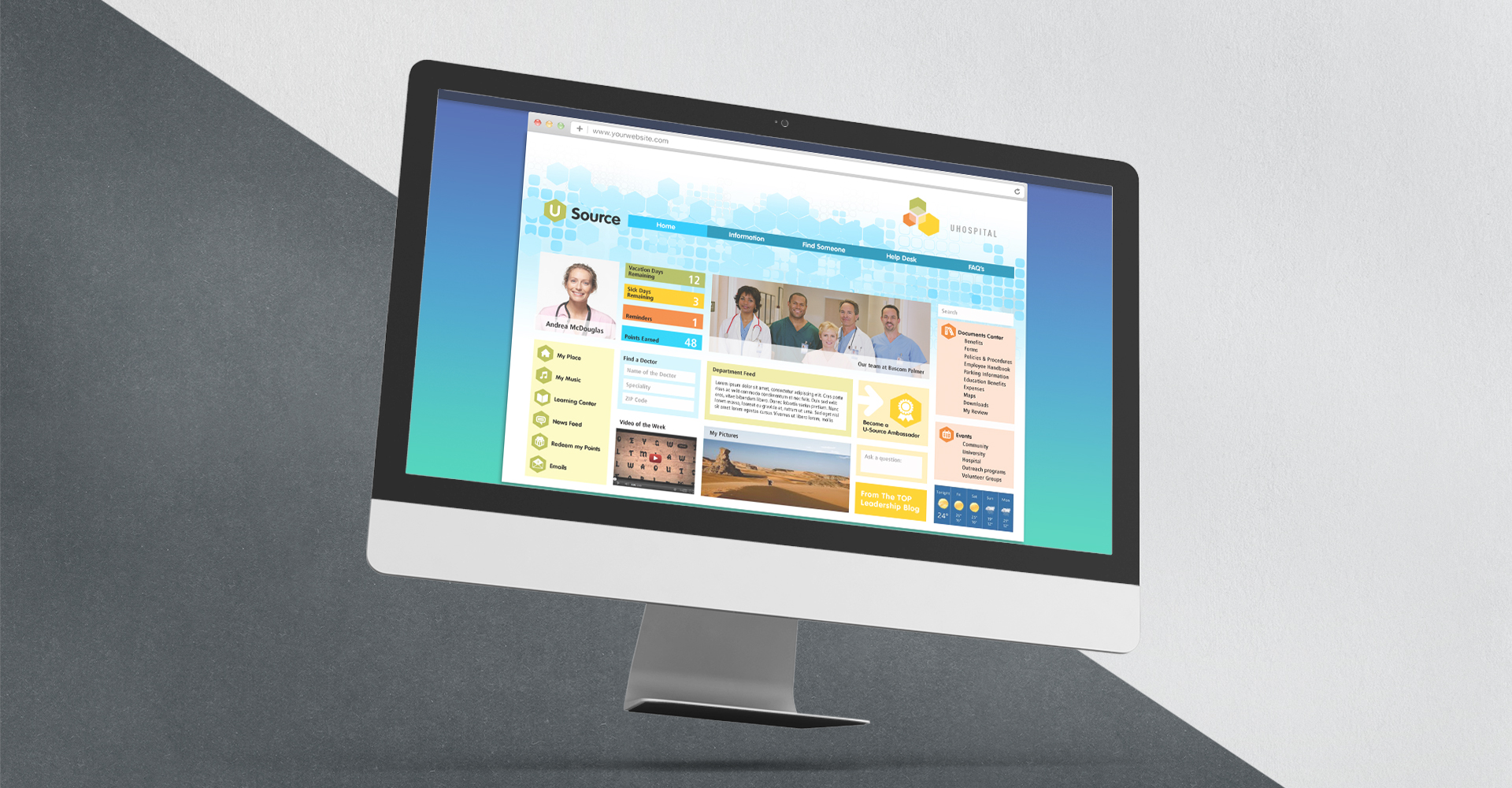 MORE LIKE THIS