DOES YOUR STRATEGY NEED SUPPORT?
You've come to the right place
Welcome to MethodGroupe, a full-service ad agency. We will review your current marketing strategy with you and identify opportunities for growth, innovation, and differentiation from your competition.
---
Tell us about your business and your marketing needs below.
TRUST OUR METHOD
MethodGroupe is a full-service, multi-cultural advertising agency and advanced digital technology solutions company specializing in strategic thinking.
We make strategic marketing simple.
OUR SERVICES
DIGITAL MEDIA PLANNING & BUYING
CAMPAIGN TRAFFICKING, TAGGING, Q&A
CREATIVE DEVELOPMENT & PRODUCTION
WEB DEVELOPMENT & PROGRAMMING
SOCIAL MEDIA
RESEARCH
PROMOTIONS
DIRECT MARKETING
STRATEGIC PLANNING
TRADITIONAL MEDIA PLANNING & BUYING
EVENTS & COMMUNITY MARKETING
CAMPAIGN REPORTING & ANALYTICS
MERCHANT SERVICE PLATFORMS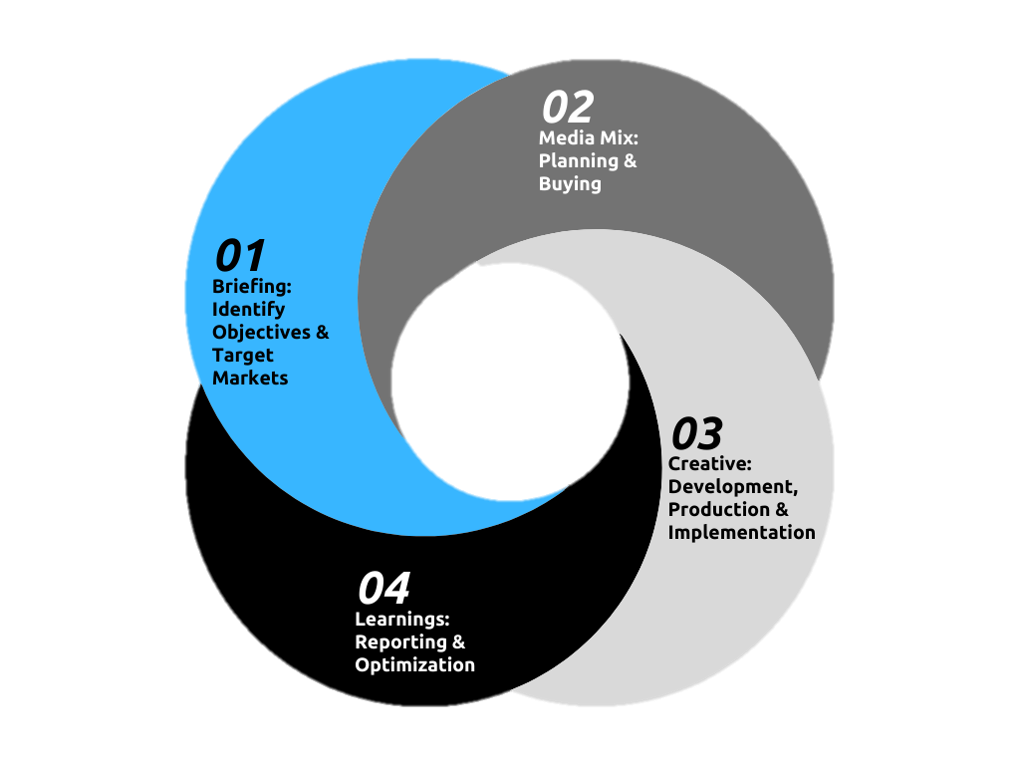 OUR WORK
We've worked with a wide breadth of industries, audiences and markets.
Check out some of our past work and client case studies.
GET IN TOUCH
Fill out the form below, and we'll get back to you!